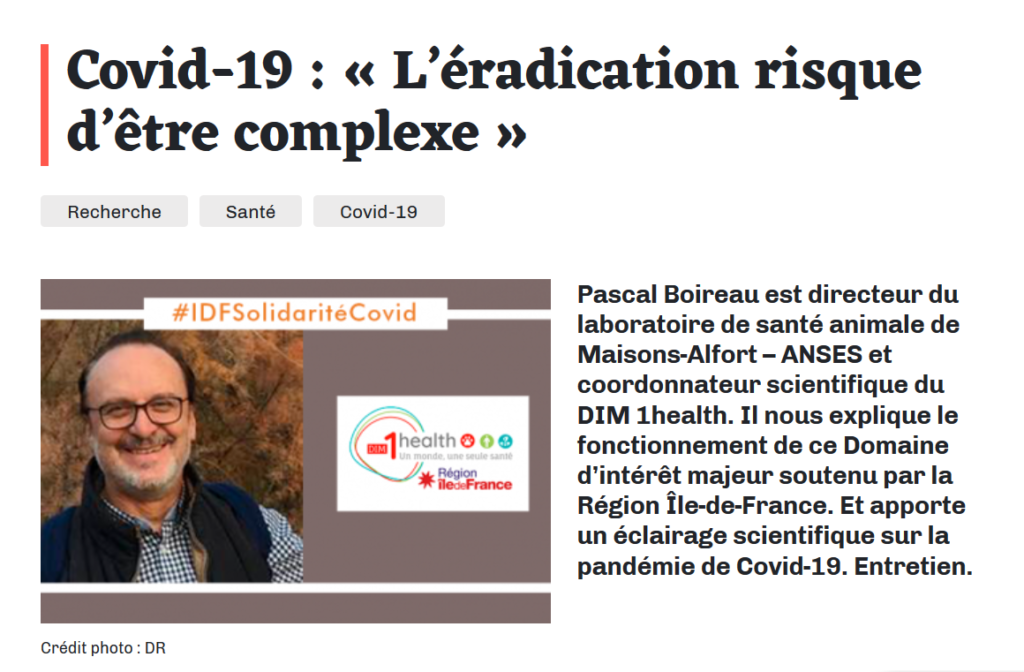 On the Ile de France Region website, you will find the journalistic interview with Pascal Boireau about Dim1Health and Covid-19
US CDC site giving practical information on the clinic, the symptoms. A lot of information is given concerning the rules of protection in the laboratory.
Few data relate to COVID19 on this site. In the blog there are indications of the threat caused by COVID-19 in terms of the availability and cost of food.
https://www.aphis.usda.gov/aphis/newsroom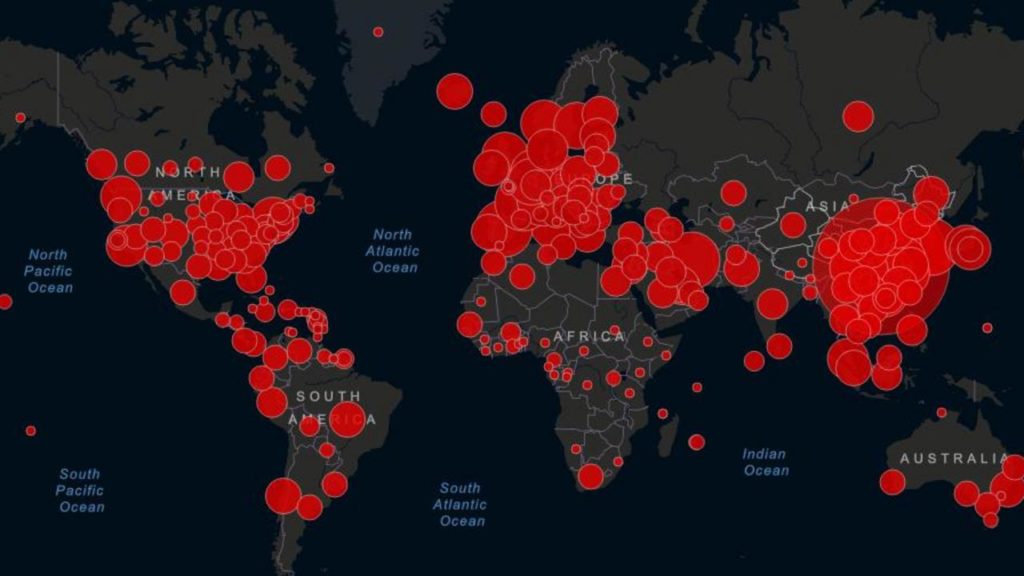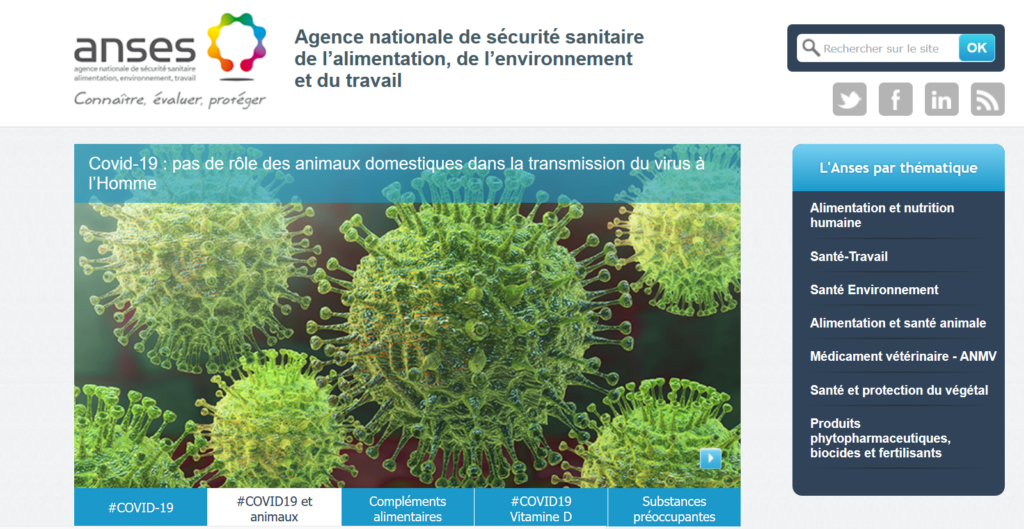 Une rubrique COVI19 indique les différentes expertises rendues concernant le COVID19:
COVID-19: aucun rôle des animaux domestiques dans la transmission du virus à l'homme – 20/04/2020
Maintenir l'activité physique et limiter les comportements sédentaires: l'Anses adapte ses lignes directrices à la situation de verrouillage – 06/04/2020
Les boues d'épuration produites pendant l'épidémie de COVID-19 ne peuvent être épandues sur les champs qu'après désinfection -02/04/2020
COVID-19: attention aux empoisonnements liés à la désinfection et autres situations à risques – 02/04/2020
COVID-19: prévenir l'exposition au virus sur le lieu de travail – 30/03/2020
COVID-19 – Recommandations de l'Anses sur l'alimentation et le nettoyage – 27/03/2020
Transmission potentielle de la maladie COVID-19 via des animaux domestiques ou des aliments contaminés – 11/03/2020
La carte des laboratoires de l'ANSES permet de localiser les différentes entités travaillant sur le COVID19 comme le laboratoire de santé animale ou les laboratoires de Ploufragan et Nancy.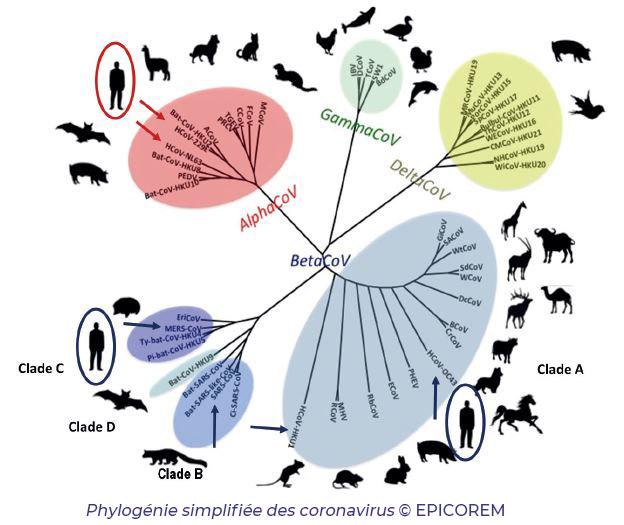 Agence Nationale de la Recherche – Analyse de la diversité génétique:
World Organisation for Animals Health
La pandémie de COVID-19 crée une pression sans précédent sur les services de santé publique dans le monde entier. Une approche collaborative multidisciplinaire est nécessaire pour minimiser l'impact de ce virus à propagation rapide.
OIE: Q&A on COVID-19 on their website
Quelle est la cause du virus? Les animaux en sont-ils responsables chez l'homme? Peuvent-ils être infectés par le Covid-19? Que savons-vous du virus et des animaux de compagnie? Tant de questions auxquelles vous trouverez la réponse sur ce lien: