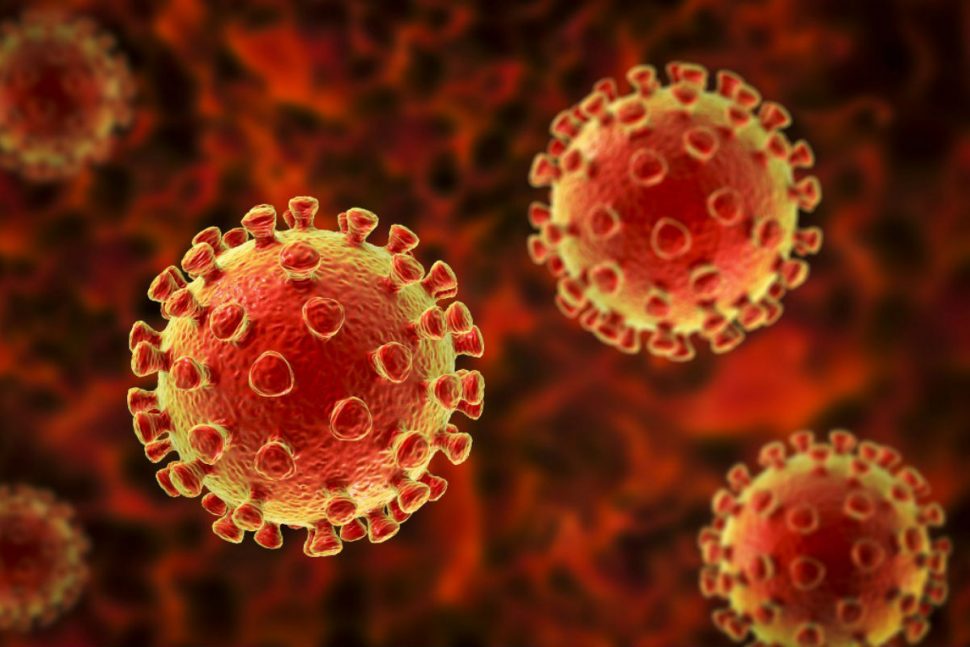 At the heart of the news, Coronaviruses continue to plague the world and faced with their regular genomic evolution, different mammal species are involved including the humankind.
Until then coronaviruses were mainly in the animal world except from the previous two episodes in China and the Middle East. Coronaviruses recombine and mutate, resulting in abrupt major tropism changes (modified tropism of target tissue, change of host) illustrated in animals by many respiratory or enteritic pathologies. Their remarkable resistance for a virus known as "enveloped" emanates from this crown of spicules (the spicules are composed of three very long proteins giving a structure in the shape of "golf club". The set of "golf clubs" forms the crown characteristic of this viral family. These long proteins forming the spicules undergo a maturation to better penetrate the target cell (hence the importance of proteases which can be a receptor). Spicules are the main key of the virus to penetrate a cell. It's the target of neutralizing antibodies (and a target for inhibitors too.) characteristic in electron microscopy and coupled with a coating of highly protective sugars (an almost double crown!).
The new SARS-CoV-2 coronavirus (COVID-19 to denote the disease) surprises by the extent of its development in a few weeks. Of course, the modes of transport are at the origin of these large displacements of the virus but its relay reservoir or host remains enigmatic. What is its origin? Why did it emerge in this city in China? What is its real penetration in the human population (need for indirect and direct tests at low cost, sensitivity of direct tests to improve)? A complex antiviral immune response appears, what is the link with pathogenicity? What inhibitors can block it apart from the neutralizing antibodies already published? What vaccine approaches for in a few years? How to make citizens accept confinement measures hitherto reserved for health professionals or security laboratory professionals? What impact on human behavior after the end of the pandemic? How can we better anticipate through research (think of the overall cost generated by COVID-19 compared to the cost of research)?
So many questions whose list is very incomplete but which are at the heart of the concept "One world, one medicine, one health" in infectiology.
In this section we will put on line various important sites giving access to calls for projects, practical information, summaries, reviews.
SARS-CoV-2 présentaion:
https://docs.google.com/presentation/d/1fxrxDIAhiCs19LH5n4t_Q8Q9W2qvXpzAUEb75J5d0fs/preview?slide=id.g71259d0f6e_1930_587
Public Health France website: information updated daily
https://www.santepubliquefrance.fr/maladies-et-traumatismes/maladies-et-infections-respiratoires/infection-a-coronavirus/articles/infection-au-nouveau-coronavirus-sars-cov-2-covid-19-france-et-monde
Site Reacting, site majeur ciblant les maladies infectieuses et la coordination en recherche dans le domaine des émergences en France en lien avec des partenaires étrangers. Différentes informations sur ce site concernent les principales émergences en infectiologies. Beaucoup de données sont disponibles sur le COVID-19.
Simulation of epidemic curves and number of cases in the USA. Click on free access
https://www.washingtonpost.com/graphics/2020/world/corona-simulator/ https://www.washingtonpost.com/graphics/2020/world/mapping-spread-new-coronavirus/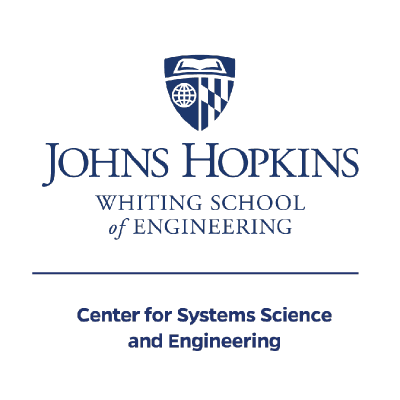 An open-resource literature hub known as LitCovid curates the most comprehensive collection of international research papers so far on the new coronavirus disease COVID-19. Developed with the support of the US National Institutes of Health's intramural research programme, LitCovid is updated daily with newly published articles. The aim is to provide timely insight from the scientific literature into the biology of the virus and the diagnosis and management of those who have been infected.
LitCovid has a more sophisticated search function than existing resources. It identifies roughly 35% more relevant articles than do conventional keyword-based searches for entries such as 'COVID-19' or 'nCOV'. Furthermore, the articles are categorized by topic — overview, disease mechanism, transmission dynamics, treatment, case report and epidemic forecasting — as well as by geographic location for visualization on a world map.
https://www.ncbi.nlm.nih.gov/research/coronavirus/
Agence National de la Recherche:
https://anr.fr/fr/actualites-de-lanr/details/news/de-lanimal-a-lhomme-analyse-de-la-diversite-genetique-des-coronavirus-le-projet-anr-epicorem/
Modeling of epidemic curves by country, no prediction
http://shiny.webpopix.org/covidix/app2/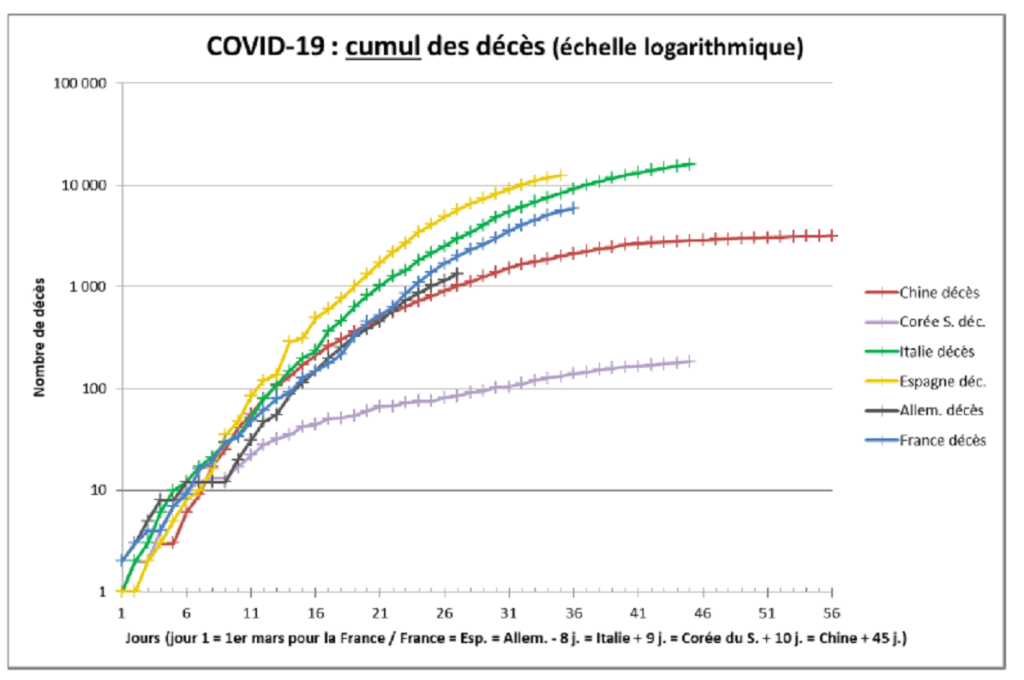 Quantitative study of deaths by COVID19