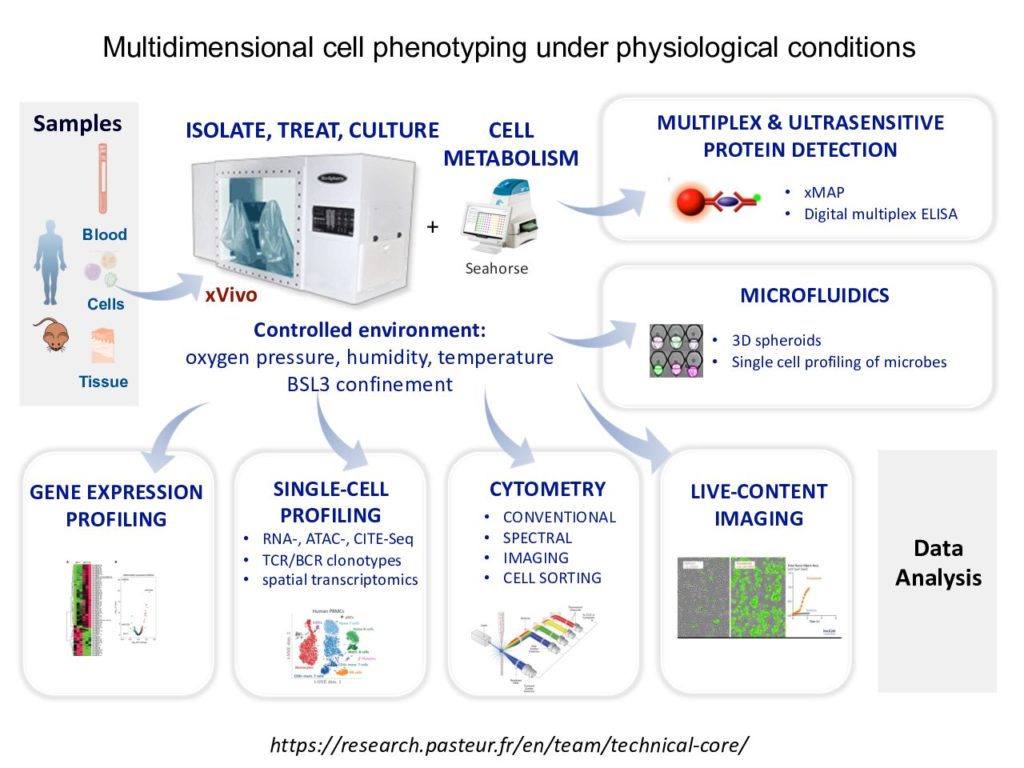 A dedicated platform for multidimensional cell phenotyping under physiological conditions
Responsabilité scientifique :
Milena HASAN
Descriptif :
We propose to implement the xVivo technology into the open-access BSL2+ Technology
Core of the Center for Translational Science (CRT-TC) at the Institut Pasteur, Paris. The
inclusion of xVivo technology will complement the cell phenotyping and molecular profiling
capacity of the facility and will allow us to create a unique platform for studies of cellular
processes in health and disease under physiological conditions. The platform will be used to
meet the needs of a set of eleven (11) different scientific projects that focus on identification
of different cellular and molecular processes, pathways of infections, host-pathogen
interactions, immune response or identification of cellular and molecular biomarkers for
susceptibility to infection, response to vaccinations and therapy. These studies are
performed in the context of normal conditions as well as during infections with HIV,
Mycobacterium tuberculosis, Mycobacterium ulcerans, Listeria monocytogenes and prions.